Don't Forget PBA Meeting Sept. 20th!
Hello all, 
A friendly reminder, PBA meeting on Wednesday, the 20th.  Doors open at 5 pm.
The monthly breakfast/brunch gathering drew 25 attendees who had a combined 682 years of law enforcement experience with San Jose and other agencies.
John Spicer joined us after the group photo was taken, as did Cha Cha Ramon who just completed a ride to and from Mt. Hamilton.
L-R : Rudy Downing, Lorenzo Sanchez, Steve Caraway, Bert Caro, Phil Rodgers, Mike O'Connor, Curtis Jackson, Armando Realyvasquez, Ted Vasquez, George Padilla, (standing) Carlos Acosta, Bill Lara, Ray Gonzales, Bud LoMonaco, Danny Vasquez, Pat Dwyer, Terry Handforth, Dave Byers, Craig Clifton, Bill Santos, Paul Gardner, Ernie Alcantar, Dan Archie


Danny Vasquez, Pat Dwyer, Terry Handforth, Dave Byers, Craig Clifton


Steve Caraway, Bert Caro, Phil Rodgers, Mike O'Connor, Curtis Jackson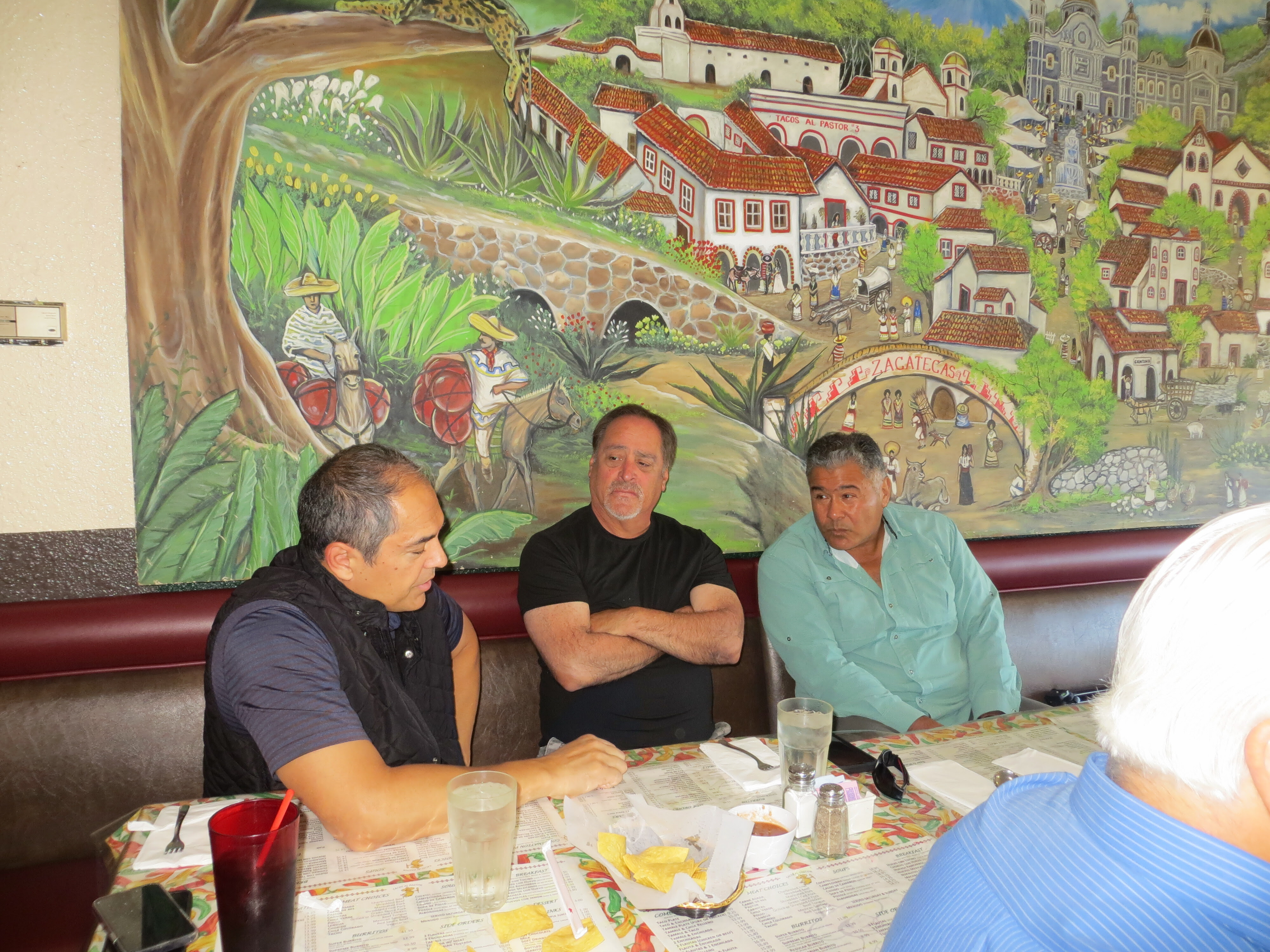 Carlos Acosta, Bill Lara, Ray Gonzales


Armando Realyvasquez, Ted Vasquez, George Padilla


Bill Santos, Paul Gardner, Dan Archie


Cha Cha Ramon, John Spicer


Rudy Downing, Lorenzo Sanchez


Pat Dwyer, Carlos Acosta


John Spicer, Carlos Acosta


Cha Cha Ramon
Thank you,
Ernie Alcantar
PBA President